The DIGISETS project successfully held the 4th TPM in Sofia, Bulgaria on Nov 7-8, 2022. Organised by the local partner ECG, the 2-day event was mainly focusing on coordinating final work on the evaluation tool and the trainer handbook (IO2 and IO3).
Project partners had an intensive exchange about content and methodology issues, and task leaders presented the current state of development for IO2 and IO3, in order to streamline cooperation and delivering the next implementation and completion milestones.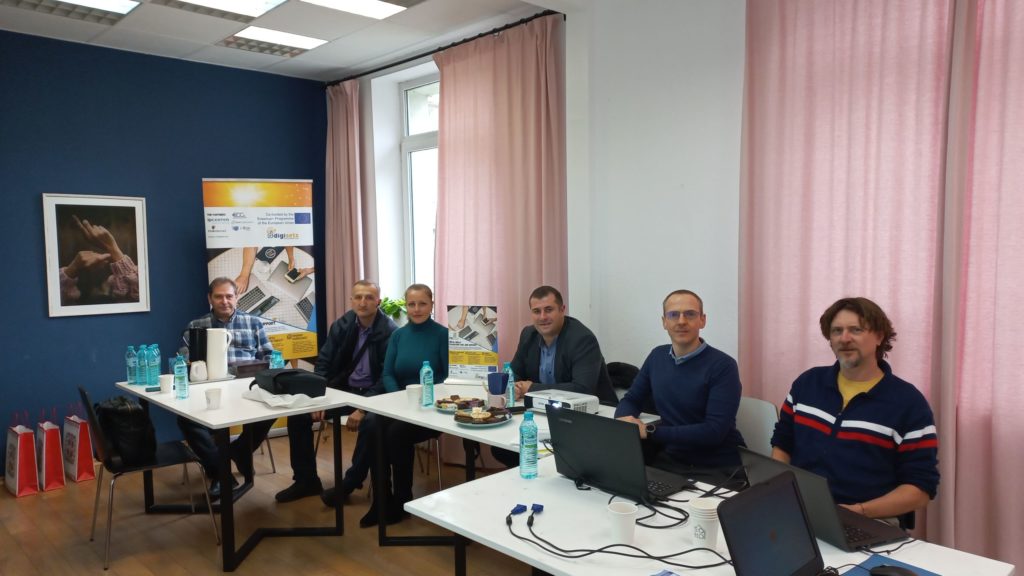 Another topic of concern were the ongoing dissemination and practical piloting measures within the DIGISETS project. Beside ongoing dissemination via personal meetings and online postings, the project will organise multiplier events in partner countries in Feb 2023.
Practical testing and feedback from VET practitioners will take place at the LTTA piloting workshop in Vienna in Dec 2022. Main purpose of the meeting is that trainers and guidance counsellors will test and comment on the project outputs, and provide valuable additional input on necessary features and possible use cases in real-life VET training and counselling situations with jobseekers.